Coronavirus COVID-19 Prevention at Eco Tours Adventure
These recommendations will not only help you contribute to the best care to have a minimum impact when you go to any of our tours, but you will also have the opportunity to appreciate other species that are on the path to the whale shark. Our recommendations are:
1.- Wear a vest, since it will not only be for your safety, but you can also enjoy in a more comfortable and less tired way the sighting of the largest fish in the world.
2.- Just as today we have kept our distance from other people due to the pandemic that we are going through, it is very important when you have an encounter with the whale shark to maintain a minimum distance of 3 meters and any other fauna that is found in the area, you have to consider that we'll  find species that are generally in movement and we must respect their space.
3.- Order your bracelet and support conservation.
4.- Whenever you find yourself swimming with the whale shark, remember that only 2 people and their guide can be in the water. If you see other people close to you, let your guide know so that they can take the safe distance measures.
5.- We recommend the use of long-sleeved lycra instead of using sunblockers.
6.- Do not generate litter and do not use single-use plastic, so we recommend bringing all your reusable utensils as possible.
7.- For a good protection culture to the fauna and flora in the natural areas in which you find yourself, please report any bad practice that you might see.
8.- At this time, we continue with the protective care of Covid 19 which is why we suggest to have a reusable face mask and to be very responsible to take care of them and that they will not fall into the sea. It is important to have a bag to store it when you are going to do the swimming part.
9.- Avoid non-essential physical contact with people with whom you are in the boat.
10.- Disinfect objects of personal use and avoid sharing them during the promenade.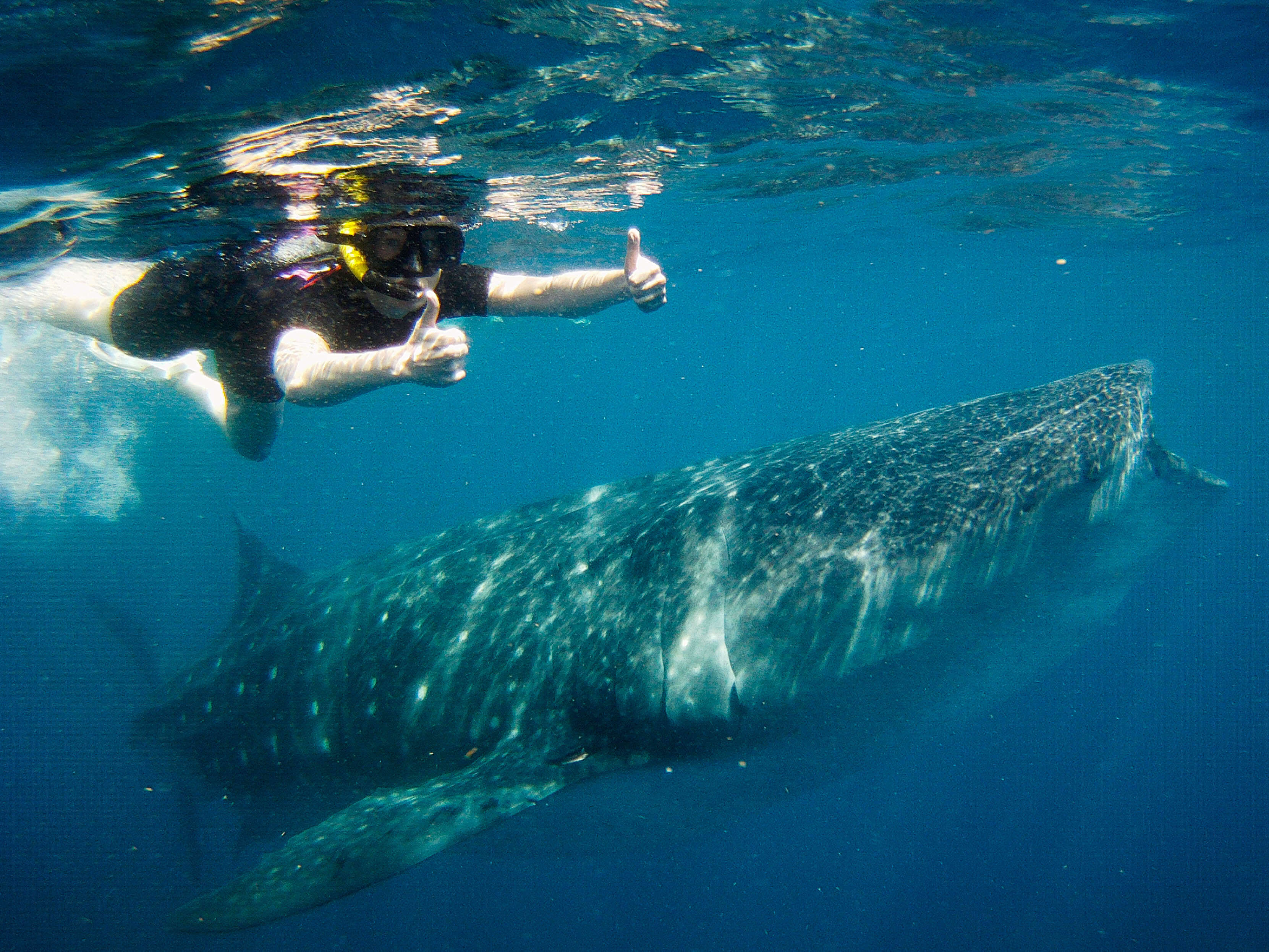 What to do if you have not yet arrived in Mexico? 
We recommend you to read our blogs and if you have any doubts, leave us your questions or comments and we will gladly reply. Eco Tours Adventure has always been dedicated to offering all its tours in a safe and environmentally friendly way, and today, more than ever that we are experiencing a disease as severe as Covid 19, we will give ourselves the task of continuing to inform about the importance of taking care of our ecosystems, not only to avoid endangering many species that are currently threatened, but by taking care of our ecosystems, we are also taking care of future diseases that could come if we don't act.
INFO: SECRETARIA DEL MEDIO AMBIENTE Y RECURSOS NATURALES. COMISION NACIONAL DE AREAS NATURALES PROTEGIDAS